Sooo, I am done photographing all my nail wheels with my current polishes. I'll try to do one colourfamily per day. These posts are references, please feel free to request reviews, comparisons and swatches of any of the colours shown.
I always try my best to make the pictures as colour acurate as possible on my calibrated monitor, but keep in mind, that diffrent monitors will display colours diffrently. I can not guarantee, that your monitor will show you the colours as I see them. I am sorry for that, but there is nothing I can do.
Up for today, my other favorite colours for nail polish: Blue.
--
Sooo, ich habe endlich alle meine Nail Wheels mit meinen aktuellen Lacken fotografiert. Ich werde versuchen jeden Tag eine Farbfamilie hochzuladen. Diese Posts sind als Referenz zu verstehen, ihr könnt gerne Reviews, Vergleiche und Swatches von allen gezeigten Farben anfordern.
Ich sorge immer dafür, dass die Farben auf meinem kalibrierten Monitor so akurat wie möglich erscheinen, aber ihr müsst euch darüber im Klaren sein, dass verschiedene Monitore Farben unterschiedlich darstellen. Ich kann euch keine Garantie geben, dass euer Monitor die Farben genau so anzeigt, wie ich sie hier sehe. Das tut mir wirklich leid, aber ich kann nicht mehr machen, als eben die Bilder so gut wie möglich aufzunehmen und zu bearbeiten.
Heute meine zweite Lieblingsfarben, wenn es um Nagellack geht: Blau.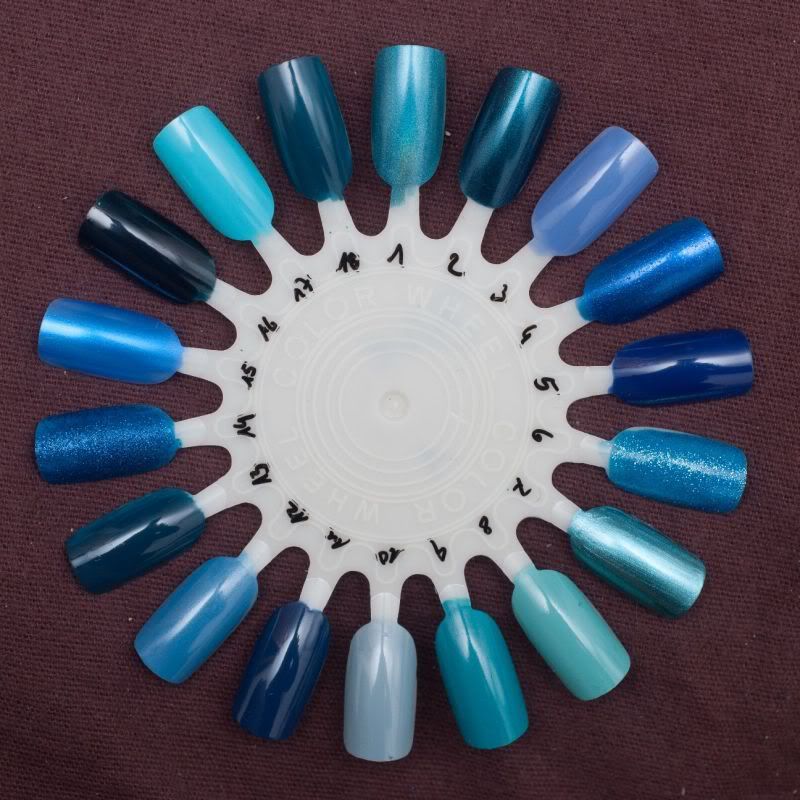 1: ChG DV8
2: ChG Rodeo Diva
3: ChG Secret Periwinkle
4: ChG Eyes like Saqhires
5: ChG Bermuda Breakaway
6: ChG Dorothy Who?
7: ChG Adore
8: ChG For Audrey
9: ChG Custom Kicks
10: ChG Sea Spray
11: ChG First Mate
12: Essie Coat Azure
13: Anny Dancing in the Rain
14: Nubar Night Sparkle
15: Debby 79
16: Alessandro 263
17: Manhattan 78D
18: Manhattan 78T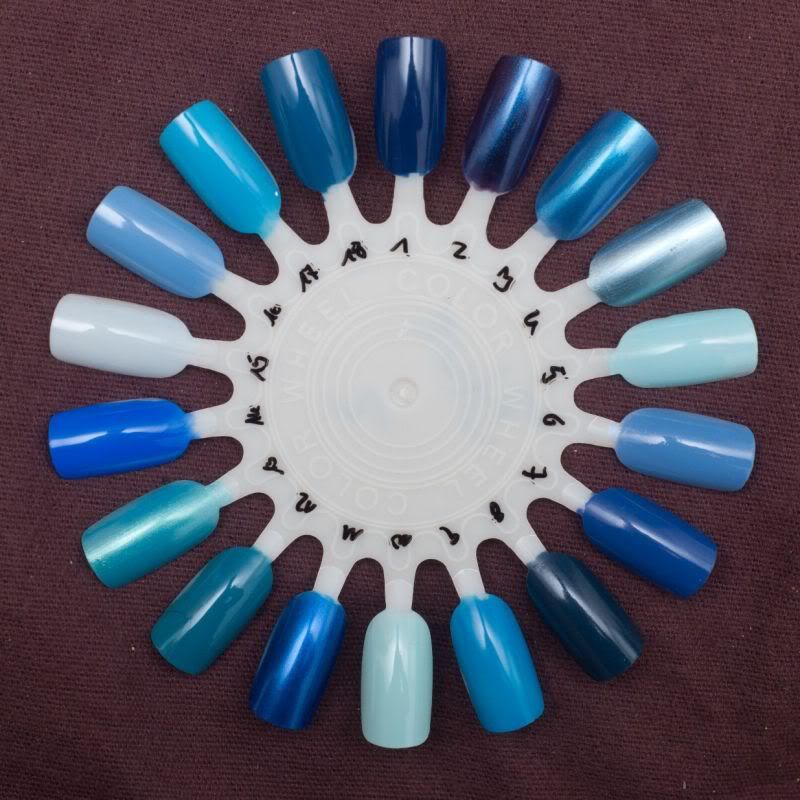 1: Manhattan 710G
2: Kron Viola
3: Kron Wölkchen
4: Kron Nordpol
5: Catrice Am I Blue or Am I Green
6: Catrice Up in the air
7: Catrice Poolparty at Night
8: Catrice Hip Queen Wear Blue Jeans
9: Catrice Blue Cara Ciao
10: P2 Who Cares 2011
11: P2 So Cool 2011
12: P2 Funky 2011
13: P2 So Cool 2010
14: P2 Gigantic 2010
15: P2 Beeing in Heaven 2010
16: P2 Charming 2011
17: Orly Blue Colar
18: Orly Calypso Breeze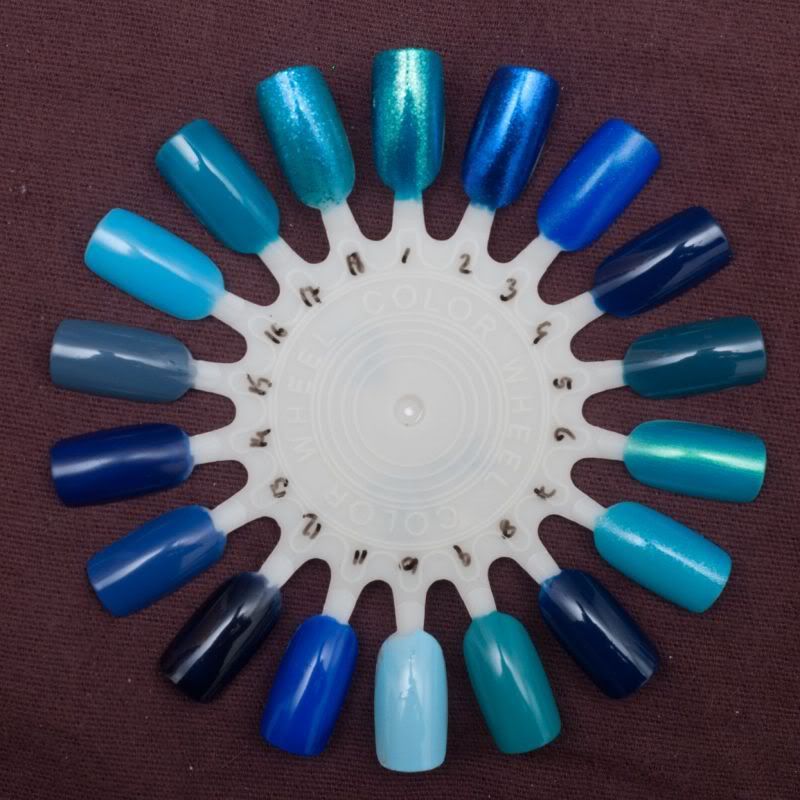 1: Orly Hayleys Comet
2: Orly Lunar Eclipse
3: Orly Royal Navy
4: Orly La Playa
5: Orly Saphire Silk
6: Essence Out of my Mind
7: Essence Poolparty
8: Essence Just Rock it
9: Essence Trying to be Cool
10: Essence Fall for me
11: Essence Cool and the Gang
12: Essence Midnight Rocker
13: Essence Chuck
14: Essence Chacalaca
15: Artdeco Ceramic 125
16: Flormar N002
17: Fairwind Teal
18: Del Sol Rockstar
1: SH Aqua Chrome
2: SH Aquamarine Chrome
3: Rimmel Blue Me Away
4: Rimmel Blue My Mind
5: Essence My Boyfriends Jeans
6: Essence Forever Mine
7: MNY 657
8: OPI Russian Navy Matte
9: OPI Russian Navy Suede
10: OPI Russian Navy
11: OPI Yoga-ta Get This Blue
12: OPI No Room for the Blues
13: OPI Sahara Saphire
14: Anny Pool Girl